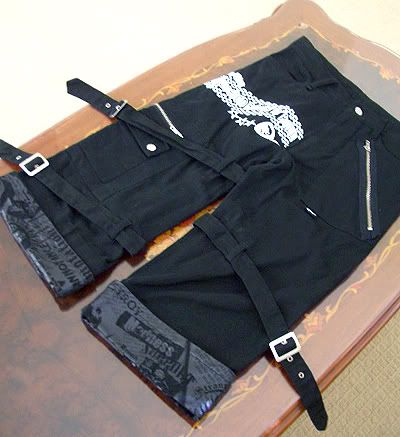 SEXPOT ReVeNGe: Buckle Pants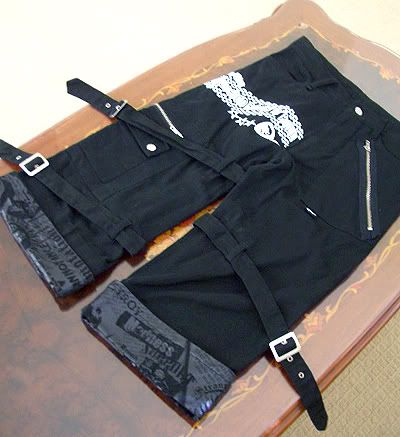 Back
Leg
Color
: Black x White
Size
: Waist 76cm / Hip 90cm / Length 71cm
Condition
: A
Price
: $60 + Shipping
Algonquins: Zipper Pants
Color
: Black x Red
Size
: Waist 76cm / Hip 90cm / Length 102cm
Condition
: A-
Price
: $45 + Shipping
Payment and Shipping Information
I don't charge PayPal fee but please let me know if you are paying with cc or non-cc paypal as they will go into different accounts.
Please inquire for shipping rate. I am not responsible for any loss or damage unless insured.
[My feedback]
LJ:
http://mille-fleur.livejournal.com/3346.html
LoliGoth DBS:
http://www.loligothdbs.com/?p=30#more-30
If you are a serious buyer, please comment with this form:

Item:
Location:
Payment (credit or non-credit paypal):
How soon you can pay:
Purchase shipping insurance or extra service?: Yes or No
Paypal e-mail address where I can send you invoice:

Thank you!